The perfect driver does not just have the ability to win he has the ability to learn from the losses
Marcos Flack, GB3 driver for Douglas motorsport and Italian F4 Driver for R-ace GP

It's important to make a mark, so I'll be aiming to do the same
Marcos Flack, British Formula 4 Driver for Argenti Motorsport
GB3 driver for Douglas motorsport
Italian F4 Driver for R-ace GP
2011 – Bambino Cup – Age 5
"To be the Formula One World Champion"
WATCH THE INTERVIEW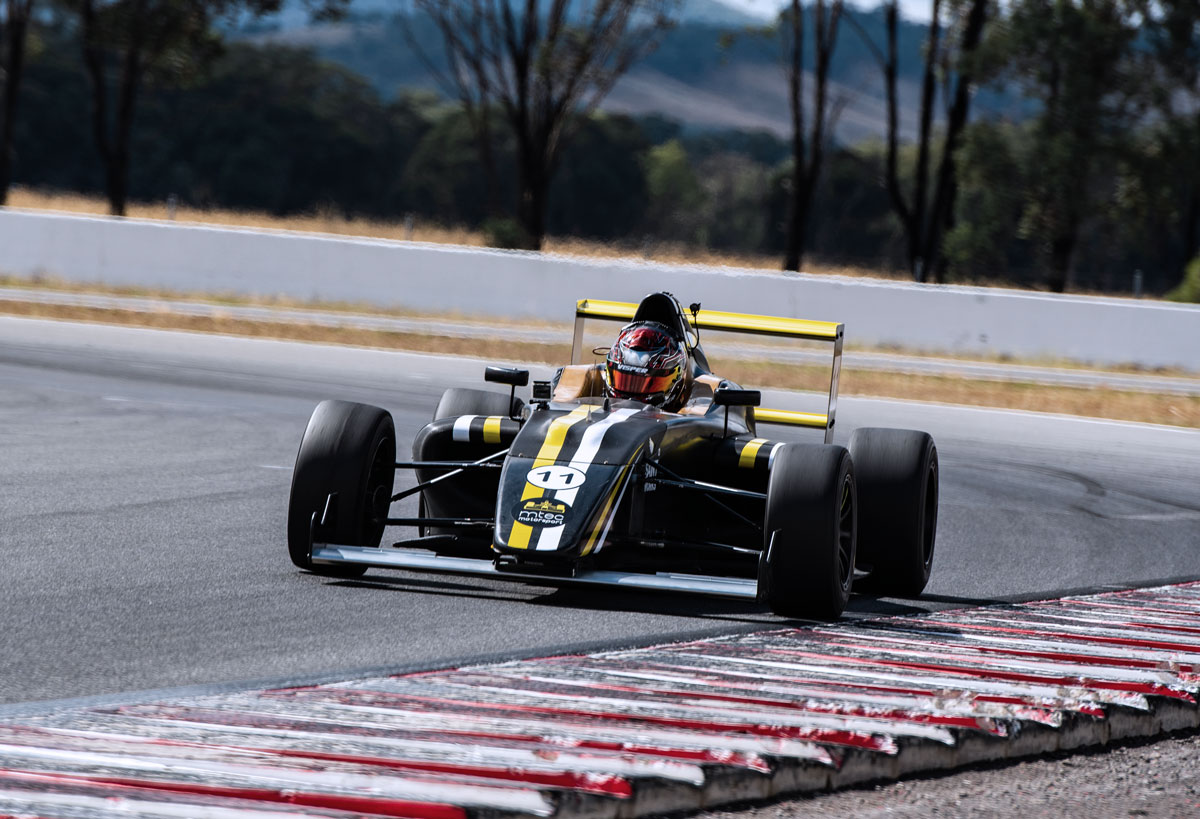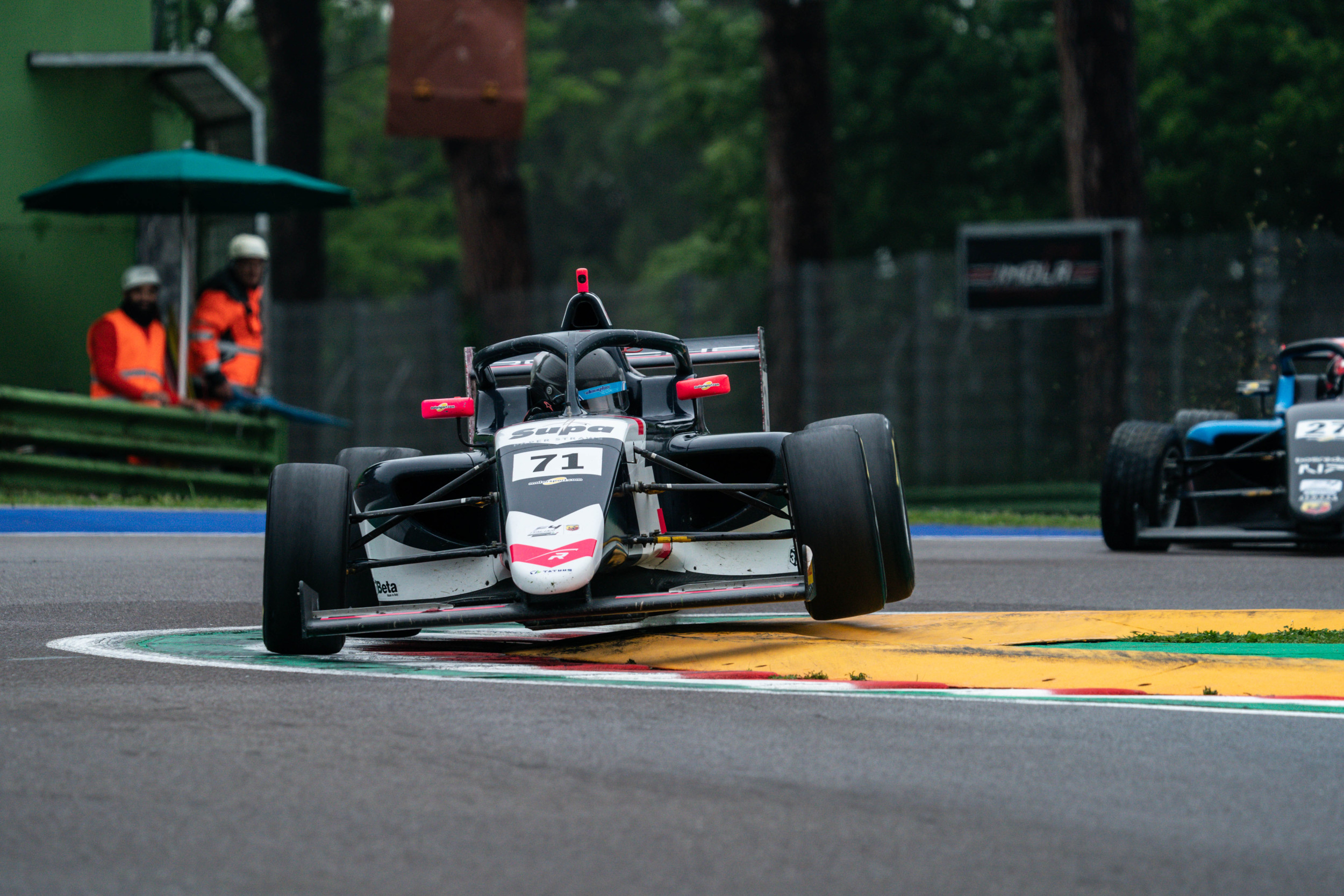 "What Marcos is doing, it's definitely unique, he's definitely a rising star of the sport."
Karting Australia's Lee Hanatscheck
Season 2019 was the most exciting season to date and presented the largest challenges Marcos had ever faced in his racing career. There is a massive shift in requirements, both physical and mental and as an overall this is the beginning of his professional racing career.
During the 2019 season, Marcos had to increase his body mass and overall strength, learn the new skills of driving a Kart twice the size of his chassis from last year, learn to drive with power three times what he did last season and race at circuits he has never tested or seen previously. Also experience living away from home with an exchange family. Due to the work load and regular races throughout Europe, Marcos on his 13th birthday moved to Europe with an exchange family for 7 months, where he spent 4 days a week traveling and racing and testing.
2019 saw Marcos as the lead Energy Corse SRL Factory driver and as Energy kart is one of the fastest growing Global Kart brands. Marcos' requirements to communicate to engineers and data personnel is paramount, as to ensure the development of the products continue, and the winning performance continues. Marcos is also required to assist dealers globally in their information base and set ups.
The results in 2019 for Energy kart as a company where fantastic, they had global success, and Company owner Michael Panigada praises the input that Marcos has had on his company. But as a driver the 2019 season has assisted Marcos in his skillset, developing his communication an engineering skills and the independence of living internationally and chasing his dreams were priceless for his personal growth. With great racing results for the 2019 season and so much personal growth, Marcos has still managed his balance of Racing and education.
In 2020, Marcos has begun to really look forwards to the possibilities of his open wheel racing career, with an chance to be introduced into the open wheel scene. Marcos was presented with an opportunity to live in New Zealand for 5 weeks working as a mechanic in the Toyota Racing Series, with M Tec under the watchful eye of Bruin Beazley.
Marcos' mindset and focus has made a clear shift to Cars. He has realized that the key component to his extremely successful karting career was his natural ability and his endurance and fitness, his ability to actually race and then his phenomenal outright speed. But most of all it was how he can communicate the feedback to the mechanics, and his mechanical knowledge that gave him the real edge.
2020 has seen Marcos set himself a new course, of starting to learn these key components, to apply to F4 cars. Ascertaining where he needs to increase his knowledge, researching, learning and physical training. Having experienced the thrill of driving a F4 car, his passion has only increased to a new level.
Marcos is extremely excited about the challenges he is yet to face and the work load he is about to endure to learn all this information and skills. This actually excites and drives him. Marcos' work ethic and mature approach should fast track his development and set him on a very bright future.


From the age of 3, Marcos has had a passion for driving and engineering alike.
By the age of 4 his desire to race go-karts and ultimately be the Formula One
World Champion was very clear.
By the age of 9, Marcos has already had an extensive racing career with many Championships / Titles under his belt.
Marcos has a great work ethic, strong determination and focus, he will achieve his aspirations of an F1 driver.